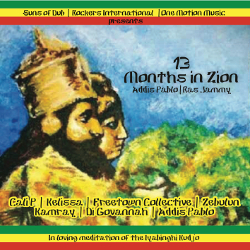 Legendary producer and melodica king Augustus Pablo's son Addis Pablo has once again teamed up with Ras Jammy for another roots reggae project.
The eight track compilation is titled '13 Months in Zion' and features a melodica cut from Addis Pablo himself along tracks by Cali P, FreeTown Collective, Zebulun, Kamray, Jah Defender, Kelissa and Di Govannah.
'13 Months in Zion' is currently available as digital download.