Springline Records have announced the release of three albums on their new Come Fi Conquer imprint.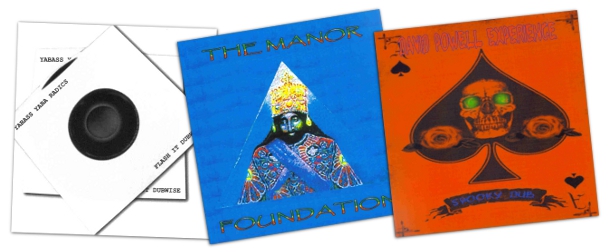 The first up is 'Flash It Dubwise' from Yabass Yaba Radics. This is his 3rd album via Springline and is the final part of a three 'bootleg style series' set of releases that have a very back to basics feel that tips a hat to the early eighties sparse dub genre, popular with dancehall chatters as background tracks for do their thing over, with slightly wacky mixing giving it a DATC feel.
The second album is 'Foundation' by The Manor and is the follow up to 2010s 'Revelation Congo' also released through Springline. It see's a more mature Manor taking a rootsier path yet still covers a variety of 'genres' there's the earthy, organicnous of the nyahbingi style, traditional early Wailers sounding cuts plus the addition of brass with the dulcet sounds from the trombone. Drummie dan (ex The Exploited, The Pogues, Creation Rockers) provides drums on four of the tracks and Roots Temple stable mate 'Chazbo Chong' also turns up with his harmonica.
Third but by no means least is the David Powell Experience with 'Spooky Dub', another artist who is releasing his second album with the label. This follow up to 'Night Bus Dub' has a whirly spooky 2-Tone vibe alongside more electro chill leaning cuts plus there's a couple of the more 'vintage' style dubs and even a mad spacey funk work out and all on just 8 tracks!
All these releases are available now via the Come Fi Conquer web site as well as iTunes, Amazon and Spotify. Also from May 21st CDs will be distributed and stocked by Roots Lab Intl.