Zvuloon Dub System is an eight piece band based in Israel and is influenced by a variety of music styles, such as Ethiopian jazz, rare grooves from the 70's, American soul, funk and jazz, alongside with Israeli mizrahi (Mediterranean) music.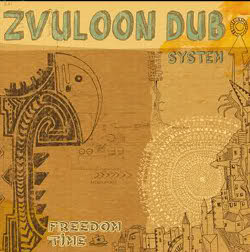 They formed six years ago and dropped their self-produced, self-recorded, self-mixed and independently released debut album 'Freedom Time' in April.
'Freedom Time' collects ten previously unreleased songs written and composed by the band along with a reggae version of Jimi Hendrix's Voodoo Child and Nah Give Up, a combination with top Jamaican deejay Ranking Joe.
The album is currently available as digital download and CD. The vinyl version is expected to drop in July or August.