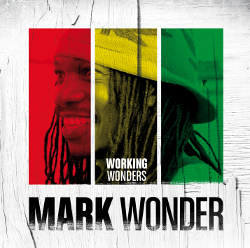 Gospel influenced Jamaican singer Mark Wonder's fifth album 'Working Wonders' is produced by Moritz von Korff and Benjamin Zecher from Oneness Records out of Germany.
It hosts 15 tracks in a conscious roots rocking mood and includes combinations with Mikey Melody, Natural Black and Sizzla.
Stay tuned for a CD and digital version on June 29.