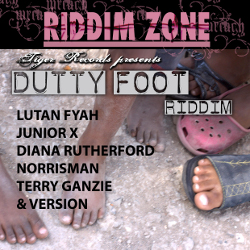 Rebel was a heartbreaking acoustic tune on Diana Rutherford's debut album 'Ghetto Princess' – released last year – produced by Sherkhan of Tiger Records.
The riddim behind the cut is now put out as a one riddim EP titled 'Dutty Foot' with vocals from Lutan Fyah, Junior X, Norrisman and Terry Ganzie.
'Dutty Foot' is available now as digital download.