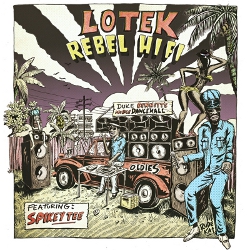 Following on from last year's "International Rudeboy" album, Lotek is back with a six track EP.
The release features five re-workings of the tune Rebel Hifi along with the original version. The remixes in a dubstep, jungle and trance style are handled by Lotek himself along with Warrior One, Andy H and The Ubiquitous Dub Legitimizers.
Currently available as digital download.