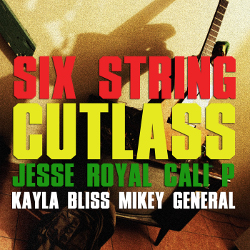 Kareem Burrell – son of the late producer Philip "Fatis" Burrell – has formed the label XTM.Nation. Its initial release is the riddim Six String Cutlass featuring vocal cuts from Kayla Bliss and Cali P as well as Jesse Royal and Mikey General, two singers who used to record for Philip Burrell.
The cuts of the riddim from Kayla Bliss and Jesse Royal will be featured on each of their EP's to be released later this year. Kayla Bliss's project is titled Love Rebel and Jesse Royal's is dubbed Royally Speaking.
Six String Cutlass riddim is currently available as digital download.