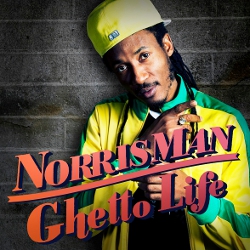 Jamaican singer Norrisman spent some months in Sweden in 2011 and early 2012. The visit seems to have been productive, and his second album from this stay has now hit the streets.
'Ghetto Life' is produced by the cream of Swedish reggae and dancehall producers, including Partillo, Lance-a-Lot, Rigo Fuego and Kap10 aka Kapten Röd.
'Ghetto Life' contains twelve tracks voiced on both original and relicked riddims. Featured are versions of Augustus "Gussie" Clarke's mighty Pirates riddim as well as Partillo's Perfect Harmony riddim, a riddim previously voiced by Wayne Wonder, Collie Buddz and Machel Montano.
'Ghetto Life' is currently available as digital download and to get a feel for the album you can download the title track here for free.