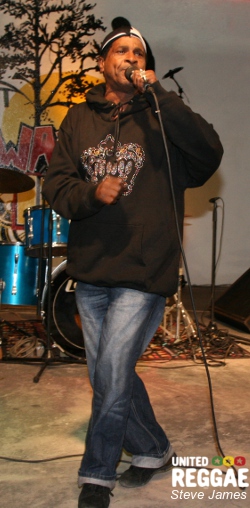 Veteran DJ, Trevor Grant popularly known as Ranking Trevor died in a motor bike accident in Olympic Way, Kingston 13 early yesterday morning. Reports are that the DJ was on his way home from a dance when he was hit off his motor cycle.
Ranking Trevor came to prominence in the 70's with hits such as Masculine Gender, Rub a Dub Style, Queen Majesty done with the Jays, Answer Me Question and several more hits. The DJ was heavily influenced by his mentor U-Roy and evidence of this could be heard on several of his Channel One classics. He was only fifteen when he started honing his skills on the sound system Socialist Roots.
Ranking Trevor was fifty two years old.