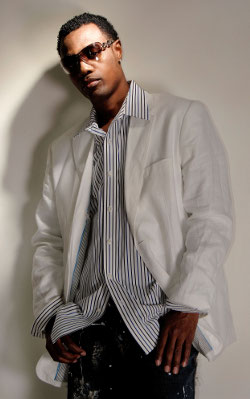 Jamaican singer Wayne Wonder is set to drop his new album 'My Way' on November 20. It follows 'Foreva' released in 2007 and will be put out via his own label Singso Music following his departure from reggae giant VP Records.
'My Way' was recorded in the U.S. and Jamaica and is a 14 track combination of sweet sensuous R&B gems and sexy club bangers produced by Tony Kelly, who co-produced Wayne Wonder's Grammy-nominated album 'No Holding Back', Stephen "Di Genius" McGregor, Dre Day, Freelancer, Washroom Entertainment and Riddim Fingaz, who has previously worked with Trey Songz, Sean Paul and Mya.
"The album has some new twists. I make sure my sound is updated like a MacBook Pro, but I'm sticking to what I do best. I'm a lover at heart, so that is what I sing about and why my fans have grown to love me. I'm all about positivity and creating these vibes," states Wayne Wonder in a press release.
Since his self-titled debut album in 1987, Wayne Wonder has been responsible for a strong catalog of reggae hits including Saddest Day, Bonafide Love (Movie Star), featuring Buju Banton, and No Letting Go, a single that peaked at 11 on the Billboard Hot 100 chart and dominated U.S. urban radio in 2003.
"My Way is more personal to me than my previous albums because it was done on my terms, so I never felt limited. I was blessed to have a talented team of musicians, engineers and producers working by my side. I'm proud of the final product and can't wait for fans to hear what I've been working on over the years," concludes Wayne Wonder.