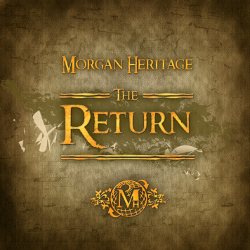 Five years ago family-based quintet Morgan Heritage decided to temporarily split out to pursue solo careers.
Now the group's five members – Gramps, Lukes, Mojo, Peetah and Una – have decided to get back together. In July and August they're touring Europe. But that's not all.
On August 13 they also dropped the for track digital EP 'The Return', with its lead single produced by Busy Signal's manager and producer Shane Brown of Jukeboxx Productions.
A full-length album is scheduled for release during the first quarter 2013.