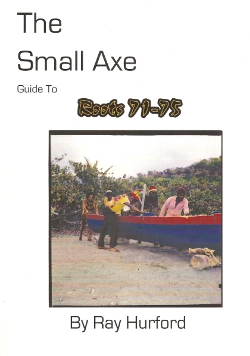 Reggae historian and writer Ray Hurford has just added a new edition to his Small Axe Guides series.
This time he takes on the roots of roots reggae and examines reggae music produced and released between the years 1971-1975, a time often described as the "roots" era when a deeper and slower type of reggae started to reign.
'The Small Axe Guide to Roots 71-75' has information on over 140 singers, producers, deejays and bands and includes obvious names such as Burning Spear and Big Youth, but also a romantic crooner like Jackie Edwards, a singer generally not associated with roots music.
The 200 pages long book is available at good record shops or directly via Ray Hurford.