UK label Necessary Mayhem was founded by producer and recording engineer Curtis Lynch in 2006. During these six years a number of hits and monster scorchers have seen the light through Necessary Mayhem or one of its subsidiaries.
To celebrate these six successful years Necessary Mayhem now drops a digital album titled 'Necessary Reggae Music' – a 16 track compilation of tunes that have been released from birth until present day. Included are gems like Top Cat's Sess Weh Yuh, the very first title on Necessary Mayhem, Tarrus Riley's Warriors (La La La) and Shola Ama's Puppy Love.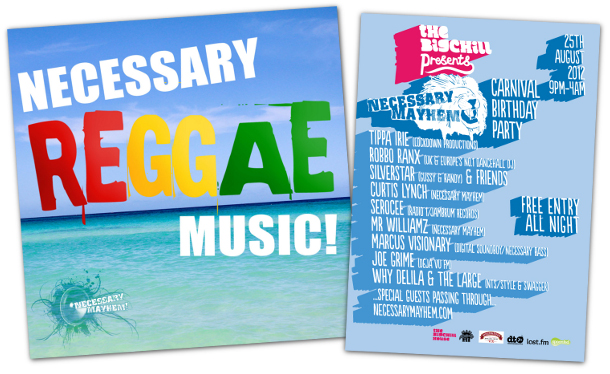 But that's not enough of celebration. To take things up a notch Necessary Mayhem also throws a free anniversary party on August 25 at the Big Chill House in London hosted by Tippa Irie, Robbo Ranx, Mr. Williamz, Serocee, Marcus Visionary and of course Curtis Lynch himself.
'Necessary Reggae Music' drops on August 21 and more information on the party can be found on Facebook.