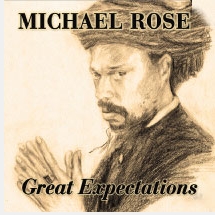 Rhythm Club label is about to release Michael Rose upcoming album entitled Great Expectations. It will be available on the 29th January, 2008.
This new set features 13 brand new tracks including 3 singles, Mama Africa, Momento and Letter to Myself that will be issued at the same time. Note that Great Expectations is accompanied by the dub album, Dub Expectations.
Michael Rose will begin a World Tour in 2008 with a focus on key North American Markets and will sing for Reggae Festivals in the Summer of 2008.

Let's listen to Michael Rose on a reggaeton riddim! Don't be afraid!