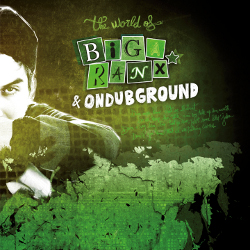 Young French up and coming deejay Biga Ranx has recently released the second part of his four part opus titled 'The World of Biga Ranx'.
On the first part he was joined by Danish digital reggae producers Maffi, while he on this second installment has hooked up with fellow dub and dubstep influenced Frenchmen in Ondubground. They've previously worked together on Biga Ranx debut album 'On Time'.
'The World of Biga Ranx featuring Ondubground' is currently available on digital platforms worldwide.