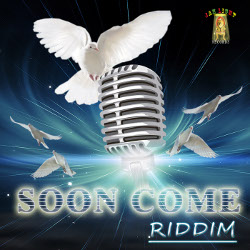 The Soon Come riddim is another positive, conscious and uplifting riddim from JahLight Records. It's the fifth riddim from the label and follows New Day, Mount Zion I, PassOver and Final Chapter.
This project is however different from their previous efforts as it is not the usual one drop reggae riddim. The Soon Come riddim is rather crossover as it is merges R&B, hip-hop and reggae.
The riddim is set to inspire hope for its listeners with cuts from Trinidad's female vocalist Roxy Singh along with gospel rapper Rich Angel, King Solomon and Soul Feat Heart.
The Soon Come riddim hit the digital stores worldwide on September 10.