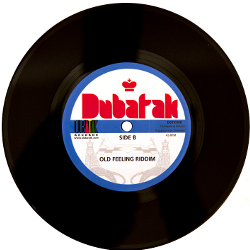 Brazilian outfit the Dubatak Sound System have released 3 new singles on 7" vinyl from their forthcoming single riddim album titled 'Old Feeling Riddim'.
The first single features vocals from Ranking Joe with Jamaican singer, I-Kushna, who was in Brazil last year recording and performing extensively alongside the Dubatak crew. The omnipresent Soom T and Thriller U make up the second single with Ruben da Silva and a version completing the third.
A full 15 track album which will include vocals from Swedish singer Diegojah, the Jamaican Peter Ranking and Brazilian singers Mateus Pinguim, Rica Caveman, Hélio Bentes and Guilherme Adonai is expected for release sometime in October 2012.
These singles are available from Dub Vendor and other leading outlets