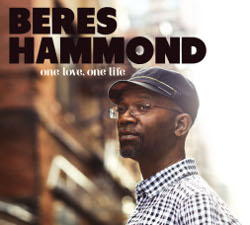 Jamaica's number one lovers rock singer Beres Hammond is back with his first album in four years. 'One Love, One Life' follows the acclaimed 'A Moment in Time' and is self-produced and recorded at his own studio Harmony House in Kingston, Jamaica.
On 'One Love, One Life' Beres Hammond travels familiar territory with passionate love songs set to live played riddims and his soulful rugged tone on top of it all.
The album will be released in November on CD and digital download.