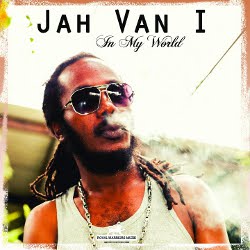 After a couple of EP's and cuts on one riddim albums Jamaican singer Jah Van I has dropped his debut album 'In My World'.
The album boasts twelve cuts and is produced by Royal Warriors Muzik, a team from Martinique for whom he has previously recorded for.
'In My World' is now available on digital platforms worldwide and as CD at selected retailers.