The producers behind Denmark's Maffi have once again found their way onto wax together with German label Jahtari.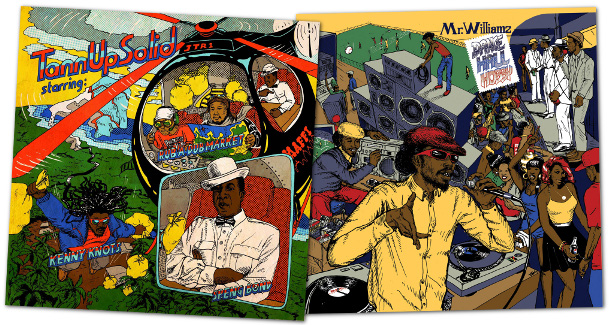 This time these digital rub-a-dub specialists have a treat in the form of two 12" – 'Dancehall Hobby EP' features three vocals from Mr. Williamz along with two riddim tracks, and 'Tann Up Solid EP' boasts vocal cuts from Kenny Knots, Speng Bond and Rub-A-Dub Market plus a track called Robotron Riddim, the dub version of Ranking Levy's Mad Man Style taken from 'Jahtarian Dubbers Vol. 3'.
Both 12" were released on September 13 and comes with a masterpiece of a cover from Ellen G./MyLord and is a tribute to the veterans of sound system culture.