Phoenix City Records have announced that they have signed influential US ska band The Toasters to their roster and will be issuing two albums to help celebrate the bands 30th Anniversary.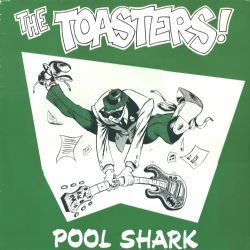 The first album will be the re-release of their 1987 debut 'Pool Shark' which is re-mastered and re-packaged together with their two EPs from that same year 'Recriminations' and 'East Side Beat'. The album will come with deluxe artwork, that includes the original hand drawn cover, dozens of vintage press clippings, detailed discography and never before seen photos.
The second album is a kind of best of imaginatively titled '30th Anniversary' and contains 20 tracks including the theme to Nickelodeon's KaBlam! Two-Tone Army, Don't Let The Bastards Grind You Down, that appeared in the pilot episode of the American animated series "Mission Hill" plus Life In A Bubble, Pirate Radio and more.
Both records go on general sale on the 22nd of October but are available to pre-order now from the London International Ska Festival online shop.