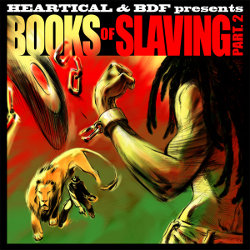 French label and sound system Heartical has recently put out 14 unreleased cuts on Lloyd Parks' classic Slaving riddim, originally released in 1972.
The new version is produced by Sergio Marigomez from Heartical and Inyaki from Basque Dub Foundation, an outfit also responsible for playing the riddim.
The compilation includes two cuts from Lloyd Parks himself – one solo and one combination with veteran Jamaican gruff deejay Joseph Cotton aka Jah Walton – as well as versions from newcomers and veterans from the Carribbean and Europe, including Sylford Walker, Papa Kojak, Zareb, General Levy, Nello B and brother and sister duo Rootsmala.
The line-up is completed with a heavyweight dub cut and an organ instrumental by Basque Dub Foundation.
The digital compilation includes all 14 cuts, and eight of these are also available on four 7".