UK label and publishing house Soul Jazz continues to put out reggae books. Last year it was 'The Cover Art of Studio One Records', and on November 5 it's time for two more telling a visual story.
'Reggae 45 Soundsystem – The Label Art of Reggae Singles' features the artwork and histories of 1 200 records spanning the course of Jamaican music from its beginnings in the late 1950's through to the end of the 1970's. It's compiled by Steve Barrow, author of 'The Rough Guide to Reggae'/founder of Blood and Fire Records, and Stuart Baker, founder of Soul Jazz Records. It is written by reggae historian Noel Hawks and Steve Barrow.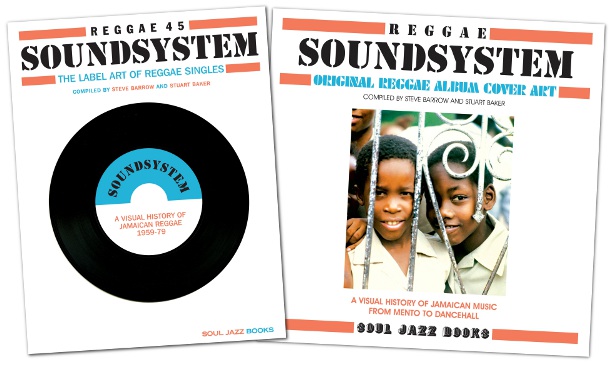 'Reggae Soundsystem – Original Reggae Album Cover Art' contains 300 full-size original album sleeve designs from the 50's to the 80's, complete with informative text on each musical section, compiled by Steve Barrow and Stuart Baker.
Both books create a visual history of Jamaican popular culture and its musical developments – from traditional mento and calypso in the 50's to the rise of ska and rocksteady in the 60's, the emergance of dub, DJ and roots in the 70's through the arrival of dancehall at the start of the 80's.