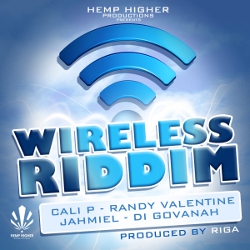 Hemp Higher and producer Riga's latest riddim Wireless follows their first one drop riddim The Evolution Riddim released only months ago.
Wireless riddim features Cali P, Randy Valentine, Jahmiel and Di Govanah. Romancing and sex are the main lyrical themes, but Jahmiel goes against the grain and comes forward with more serious concerns dealing with good and evil and struggles in everyday life.
Wireless riddim is now available on digital platforms worldwide.