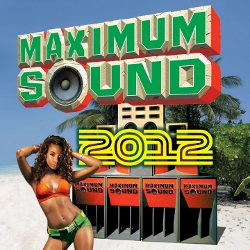 Frenchie and his label Maximum Sound will put out a second installment the digital only compilation series Maximum Sound.
The 2012 release collects some of the biggest songs released by the label this year, including the riddims Rude Bwoy Be Nice, Most Royal, Dance Ruler and Leggo Di Riddim featuring artists like Sizzla, Mr Vegas, Tarrus Riley, Luciano, Daville, Christopher Martin, Slim Smith & Cecile, Yami Bolo and Captain Sinbad.
'Maximum Sound 2012' hosts 19 cuts and will be available on digital platforms on November 19th.