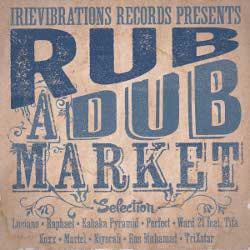 Austrian label and production team Irievibrations Records put out Jamaican singer Luciano's latest album 'Rub-A-Dub Market' last year. The swinging title track has now formed the basis for a one riddim compilation hosting ten cuts voiced by eleven artists.
Luciano opens the set and is followed by Raphael, Kabaka Pyramid, Perfect, Ward 21 & Tifa, Koxx, Martei, Niyorah, Ras Muhamad and Trixsta.
'Rub-A-Dub Market Selection' was released digitally on November 16th.