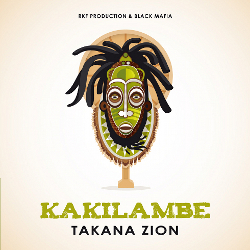 Guinean singjay sensation Takana Zion dropped one of last year's best albums – 'Rasta Government', a roots set recorded and produced in Kingston, Jamaica.
On his new musical project he takes a slightly different musical direction with a rich mix of styles and inspiration ranging from traditional Guinean music and reggae to rock and electronica.
'Kakilambé' contains 16 tracks sung in English, French and Susu and they were recorded in Guinea and France together with producer and song writer DJ Redeyes. The set also collects two duets – one with Aicha Kone and one with Sizzla.
The initial single Emmanuel is dancehall flavored and it will be followed by two more singles – the rootsy Assali and the Africa-inspired Aminata.
'Kakilambé' will be released on CD and digital platforms on November 19th.