It has been four years since U.S. progressive reggae octet John Brown's Body put out a record, 2008's 'Amplify', an album which debuted at number one on Billboard's Reggae Chart.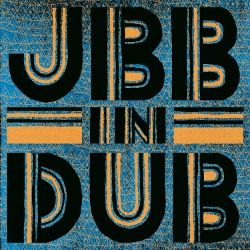 Now the wait is over and the band has released their debut dub album 'JBB in Dub' on September 18 on digital platforms. It features six dubs rooted in the classic drum and bass tradition plus a vocal cut sung by front man Elliot Martin.
"This will be the first time we have brought some of the heavy dub explorations of our live show into a studio setting. We put together a set of brand new songs, classic JBB dubs that have never been recorded, and a new version of our fan-favorite The Grass. After seven full-length albums, this EP represents a unique sound for us, and we can't wait for people to dig into it," says drummer Tommy Benedetti in a press release.
All tracks were mixed in Boston by former JBB engineer and current 10 Ft. Ganja Plant member Craig "Dub Fader" Welsch from The Aggrolites at his studio.