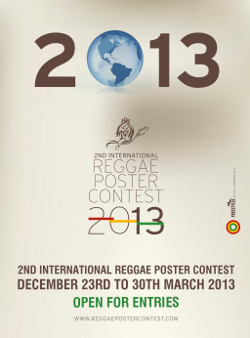 Organizers of the 2nd International Reggae Poster Contest 2013 (IRPC) are pleased to announce a call for entries with the closing date set for March 30, 2013.
Winning posters, as before, will be selected by a jury of international design professionals and will be published in a catalogue/book, exhibited and auctioned, with proceeds going to help establish a Frank Gehry designed Reggae Hall of Fame Museum and performance center in Kingston, Jamaica as well as raising funds for both the Alpha Boys' School and HELP Jamaica! Charities, with the latter recently featuring a number of last years posters in its popular calendar for this year.
It is hoped this contest will build on the highly successful 2012 poster contest that received 1,142 entries from over 80 countries with Alon Braier of Israel winning the top prize for his iconic poster titled "Roots of Dub".
Many other entrants had their posters exhibited in Kingston, Jamaica, Athens, Greece, and at the Rototom Sunsplash in Spain and are to be commended for helping build a positive awareness for Reggae music and celebrating the global achievements of Reggae and its impact on the world.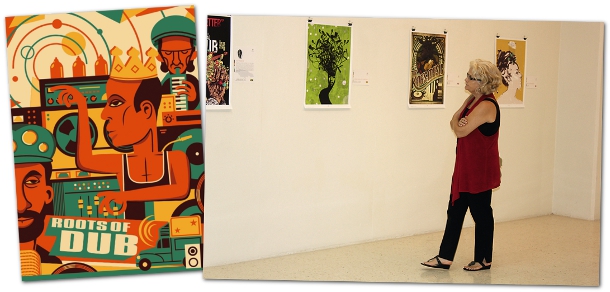 For more information, please visit the IRPC website at: www.reggaepostercontest.com