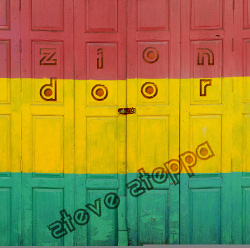 Steve Steppa has been a constant on the underground reggae scene for many years releasing a host of material and making many friends in that time. He has now just embarked on his latest journey with the release of "Zion Door", an 11 track album on the Roots Lab Intl label in association with Come Fi Conquer.
All the riddims have been composed and performed by Flow Production out of Switzerland and have a very tranquil, rootsy feel about them which compliment L.A based Steve's honest and heartfelt vocals with him once again writing all the lyrics as well as chipping in on the Melodica.
The album is available now from itunes, routenote and other main outlets.