Next year the first ever conference on soundsystems will take place in the Netherlands, or more specifically, in Heerlen between September 6 and 8.
The theme of the conference is Collaboration Is Innovation and it is aimed at helping reggae crews to share in the latest developments in the reggae business, music technology, the art of soundsystem, music publishing, promotion and marketing, video and visual production, while providing on-site recording and mixing studios for live collaborations.
It will also provide the opportunity for artists to link with festival and club promoters, producers, labels and artists to plan collaborations and live shows.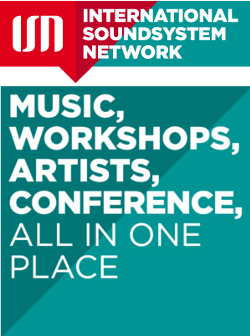 "We have observed how much people in the dance business appreciated the conferences like Amsterdam Dance Event 'ADE' as a way to share, collaborate and to see new developments in technology. And along the way, people pick up new ideas in promotion and branding. The reggae movement has been growing in the Netherlands and we noticed that there was no one doing this sort of event for reggae and soundsystem culture, here or anywhere else. So let's network," says co-organiser Erwin Knapen in a press release.
There's already been interest from within the Netherlands and nearby countries such as the UK, Belgium, France and Germany, but also from outside Europe.
"We've been contacted by crews in places like Mexico and South Africa looking for advice and help on how to build soundsystems," continues Erwin Knapen.
The conference is open to registered participants only and offers seminars, workshops, collaboration spaces and mobile studios for live productions along with a livestreaming broadcast of new music from participants.
There will also be a festival running alongside the conference which will be open to the public, including a reggae lounge, art and photography exhibitions, vinyl, CD and book stalls, streetwear and accessories, food, a video lounge and an information centre.