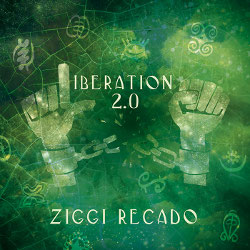 Earlier this year Dutch reggae singer Ziggi Recado put out the EP '#Liberation'. It was his first own project and the six track EP collected mostly contemporary roots cuts. Upon its release Ziggi Recado revealed he was already working on the follow-up.
'Liberation 2.0' is the title his new EP. Like the last one it contains six tracks in the contemporary roots vein. But where the first EP was produced by several different producers, the second one is exclusively handled by Decko of Dredda Records.
According to a press release 'Liberation 2.0' is Ziggi Recado's most rootsy effort so far and also his best work yet.
'Liberation 2.0' is now available on digital platforms worldwide.