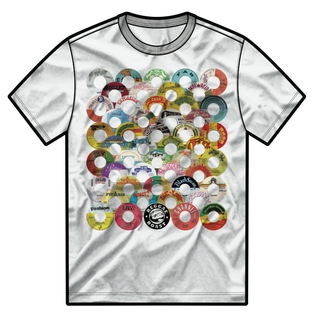 If you've always wanted to buy a reggae t-shirt emblazoned with your favourite label but always struggled to decided actually which label that is then Reggae Roast may have come up with the answer as they launch their new high quality, 100% cotton, artist print design shirts featuring many of the most iconic Reggae labels to have released music over past 60 years from Jamaica to Europe and beyond.
This fantastic design is also being made available on the finest quality artist paper as a limited edition, individually numbered print of only 100 and can be purchased framed or unframed with unframed copies sent within 24 hours of receiving the order and framed taking up to 10 days.
Both t-shirt and print are available direct from the Reggae Roast Shop along with other great t-shirts and all the labels releases.