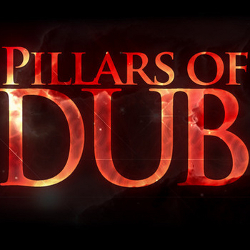 Pillars Of Dub are a Brighton based father and son duo of Gabriel and Pete Swinton who in the autumn of last year released their debut, 7-track, self-titled, album with G-Sharp Creative Records.
They play all their own instruments and with the help of digital effects produce Roots Reggae Dub in a pure, sparse and heavyweight style akin to that of the 70s masters with just one of the cuts "Echoes In My Soul" featuring vocals from Marlon.
You can check out and buy their album now by visiting their bandcamp page.