Scotch Bonnet are starting the New Year with something of a flurry as the label releases a 12" and two 7" vinyl's to brighten up those post-Christmas blues.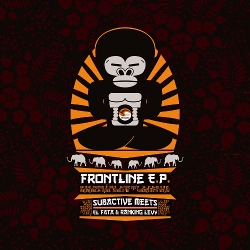 The 12", titled "The Frontline E.P" is the debut release on Scotch Bonnet from Subactive Soundsystem out of Strasbourg, France and features both the Nigerian born El Fata and Israel's own Ranking Levy from My Lord Sound on vocal duties with the obligatory riddim track highlighting the powerfully undulating bassline completing the set.
The first of the two singles is from Tradesman who has been causing something of a rumble with his fresh digital reggae riddims. This is his first release on vinyl and features a deadly collaboration with Doncaster's microphone don dadda Parly B, who has been MCing since the age of 13, crossing different genres of music such as Drum & Bass, Dub Step and Reggae. He possesses a unique style with a reggae tone and positive lyrical content.
The final release is a white label from Mungo's Hi Fi themselves as they remix the Michael Prophet UK classic "Your Love", which reached number one in the UK reggae chart in 1990. It stays true to the digital sound of that period and the accompanying instrumental B-side is just begging out for MC's to ride.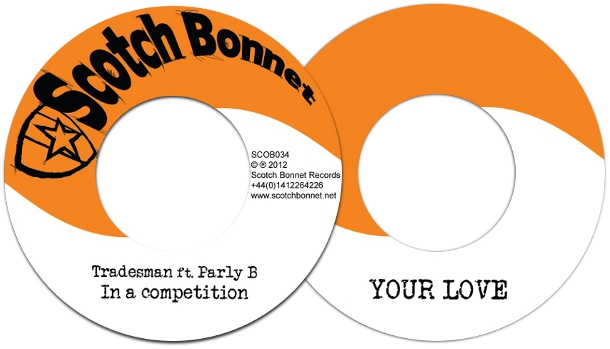 All releases are available from www.scotchbonnet.net.