Critically acclaimed U.S. musician, engineer and producer McPullish is a one man musical army who has previously worked with artists such as Luciano, Lutan Fyah, Chezidek, Tippa Irie and Sylford Walker.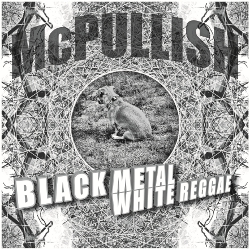 On his latest dub album 'Black Metal White Reggae' he plays drums, keyboards, bass, guitar and percussion with horns and flute contributed by guest musicians Joe Woullard and Derek Phelps.
'Black Metal White Reggae' was written and recorded during the scorched-Earth summer drought of 2011 in Texas and the music was born during an ominous, frustrating and sweaty time for the artist and his family.
The album itself is in a press release described as a departure from previous McPullish releases, but it is at the same time recognizable to those familiar with the man's sound, as he pushes further past boundaries of conventional dub and reggae and continues to experiment.
'Black Metal White Reggae' is now available on LP and on digital platforms worldwide.