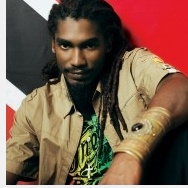 After being announced for September 2007, it's finally this spring that VP Records will release Jamelody debut album entitled Be Prepared. Born Michael Williams in Carenage - Trinidad, this gifted vocalist and musician has collaborated with the great producer Bobby "Digital" Dixon for the recording of this album.

So get ready for this 15 tracks album that should probably be well received, according to the quality and tone of his voice.

For your own appreciation, here is an excerpt from the forthcoming album.