Horace Andy is one of the most distinct and characteristic voices in the reggae industry having recorded hit songs for Jamaican and European producers for 45 years.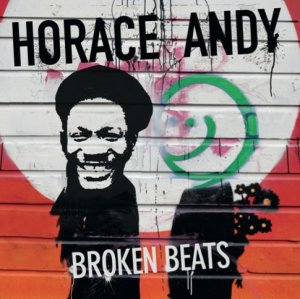 He's probably best known for his roots songs, but he has also worked extensively with Massive Attack and also with British house master Ashley Beedle.
Now he has put out an experimental album together with German label Echo Beach. 'Broken Beats' – the title of the 15 track album – collects rearranged and reshaped versions of timeless Horace Andy material. But the label has not used old tapes. Instead Horace Andy personally put in an appearance to sing new versions of his classic tracks on top of timeless and contemporary rhythms ranging from house and hip-hop to jazz and dubstep courtesy of producers such as Rob Smith, Dubblestandard, Dub Spencer, Umberto Echo, Oliver Frost, Eva B and Fenin.
'Broken Beats' is now available on digital platforms worldwide.