Californa-based reggae vocal trio Reggae Angels – led by Fenton Wardle with his 30 years in the music industry – recently put out their 12th album 'Turn On the Light + Dubs'.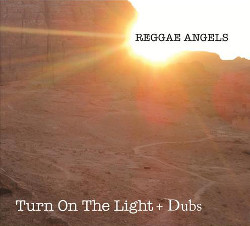 The set boasts twelve original tunes and an equal amount of dub versions and has Fenton Wardle and his two back-up singers Cynthia Roots and Angelica Wardle singing praises of good character, love and generosity.
Reggae Angels have been around for more than 20 years and have shared stage and co-billed tours with world-renowned singers such as Michael Rose, Don Carlos, Romain Virgo, Anthony B and the late Sugar Minott.
'Turn On the Light' is now available on CD and digital platforms.