Tapes recently dropped the second EP on the always fascinating German label Jahtari.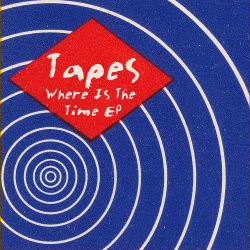 The 12" is titled Where Is the Time EP and includes four tracks discovering the rugged corners of the dub universe and explors dysfunctional rhythmical space leading to something of a melt-down.
It also collects two special cuts of older Tapes gems – a 12" extended dub mix of Vernon Maytone's Old Pan Sound that originally came out on a now hard to find 7" on Tapes' Selah Wadadda label as well as an ultra-heavy mix of the ghostly Pipe Cleaner with haunting flutes by Diggory Kenrick.
Where Is the Time EP was released on February 28th as 12" and digital download.