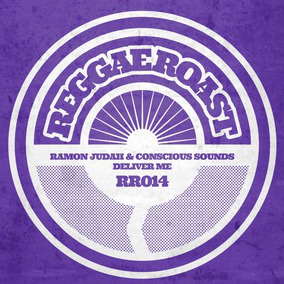 "Deliver Me" is the latest release from Reggae Roast and features the labels front man Ramon Judah on vocals and production by Conscious Sounds A.K.A Bush Chemist.
Ramon has been with Reggae Roast since its inception 5 years ago yet incredibly this is his first official release with them. The cut sees the label take a more digital direction but as with all their rootsier material it is done with great style and is sure to rock crowds from the dancehalls to festivals alike.
There are remixes from Bristolian RSD (Rob Smith) and Nottingham's Adam Prescott who have both done remixes for them in the past plus one for the junglists from Kosine and Dialekt.