Bassline Records founded in Torino, Italy by Pressure Dub Sound just under a year ago are following up their debut release, "I Love Jah" with another 10" vinyl titled "Roots Fanatics" with Mr Dill Lion Warriah again featuring on vocals.
The track as the title would suggest is a fine piece of modern roots reggae played out on live instruments with the lyrics conveying PDS's musical intensions.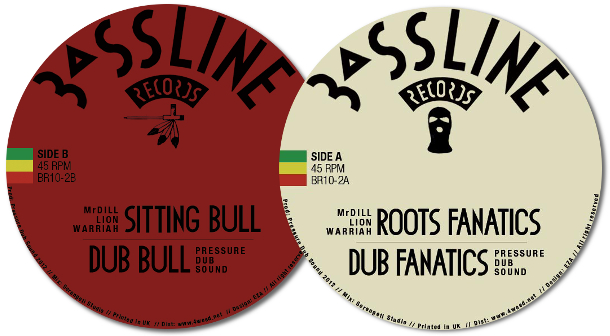 The flip side of the release is "Sitting Bull" a more militant cut that talks about what they see as the exploitation of people's homelands with particular emphasis on the NO TAV (No to the High Speed Train) movement in Italy.
Both tracks are accompanied by dub versions and are available now from all good record shops and independent distributors.