Last year was another productive year for the highly influential, controversial and fierce Jamaican deejay Sizzla.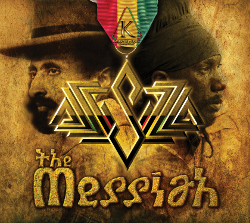 Now he's back with a new album titled 'The Messiah', a set described in a press release as a return to righteous dancehall from a contemporary perspective.
The album is written and executive produced by Sizzla and will be put out on his own Kalonji Music imprint.
Over the years Sizzla has tried and tested a broad variety of reggae genres. He has blazed through heavy roots and slack dancehall and then back again. On 'The Messiah' the afro centric themes of albums such as 'Black Woman & Child' or 'In Gambia' are present along with his signature energetic delivery.
'The Messiah' collects 15 tracks and will be released on CD and digital platforms on May 27.