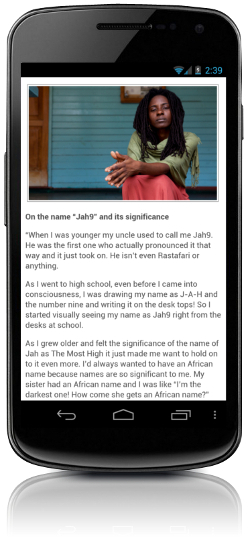 In late 2011 we launched our iPhone/iPad application. Now you can also stay connected with what's happening on United Reggae on your ANDROID smartphone by downloading the free mobile application.
In the application you have all the latest news, reviews, interviews, videos and releases covered by United Reggae. Included are also audio samples and the monthly pdf-version of United Reggae.
Search for "United Reggae" in the App Store or in Google Play.
Reading the latest about reggae music and reggae culture has never been easier.