Yellowman – Jamaica's first dancehall superstar – ushered in a new era in reggae music. His early 80s success brought the popularity of deejaying to a new, more melodic, level and helped establish dancehall as the wave of the future.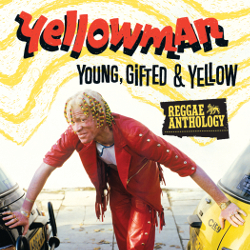 On April 23 reggae giant VP Records' subsidiary 17 North Parade released its vaults once again to unveil the latest Reggae Anthology, 'Yellowman's Young, Gifted & Yellow'.
The two CD collection features 40 remastered tracks of both classic and obscure material throughout Yellowman's prolific career, including his early 80s breakthrough hit Mad Over Me along with immortals like Operation Eradication, Zungguzungguguzungguzeng and Nobody Move Nobody Get Hurt, sampled by the U.S. hip-hop artist Eazy-E for his Nobody Move.
As a bonus, the package includes thorough liner notes written by reggae historian Noel Hawkes and a 25-minute DVD of Yellowman's 1988 live performance at Jamaica's longstanding annual music festival Sumfest.