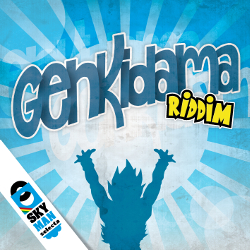 Skyman Selecta Productions from France has just completed a new riddim following last year's Gipsy Woman.
The new riddim is titled Genkidama and is a dancehall-tinged effort with vocals provided by a myriad of artists, including Turbulence, Perfect, Spectacular, Lutan Fyah, Leah Rosier, Kromi and Don Valdes.
The Genkidama riddim hits the digital platforms on June 15.