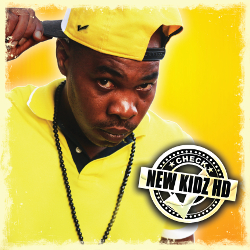 Jamaican husky singer and deejay New Kidz' new album 'Check' collects both award-winning producers and an all-star cast of supporting artists, including Turbulence, Lady Saw, Tony Curtis and Billboard-charting label imprint Truckback Records.
It follows up on New Kidz current tune for Lockecity Music Group, a rendition of Fun's "We Are Young", and is described in a press release as an "eclectic mix of reggae, lovers rock with a touch of dancehall vibes".
"The album was a labor of love to create. The support of top producers and songwriters, coupled with the best riddims was crucial. I love coming up with new words and slang for particular situations and this album captures New Kidz like never before," says New Kidz in a press release.
The album was recorded at Truckback Studios in Jamaica under the musical and recording arrangement of Adrian Locke. It includes 16 tracks recorded over one drop fully instrumented drum and bass lines and is now available in stores worldwide.