Virgin Islands' trailblazing reggae label I Grade Records, lead by producer Tippy I, is set to launch a brand new riddim series dubbed Zion I Kings Riddim Series.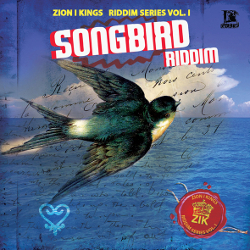 The series will be produced by the Zion I Kings – Zion High Productions, I Grade and Lustre Kings – and the first installment is called the Songbird riddim.
The first single from the 15 track compilation is She's Got Soul from fierce Jamaican chanter Lutan Fyah. This track will also be included on his new album 'Music Never Dies', slated for release in June.
The Songbird riddim is voiced by a number of artists, of which several hail from the Virgin Islands, including Pressure, Reemah, Niyorah, Ras Batch, Danny I and, of course, Midnite. Some of the Jamaican talents include Duane Stephenson and Jah9.
The Songbird Riddim will be released on May 21.