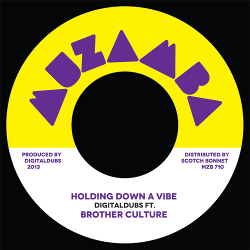 Out now on both 7" vinyl and digital formats is the latest release from one of Brazil's biggest soundsystems Digitaldubs with Brother Culture on the mic.
The release titled 'Holding Down A Vibe' is said to be inspired by the Amazonian Tecno-Brega scene with low tech Casio sounds, but whatever you want to call it it certainly works.
On the flip is a tough, dubbed up drum and bass version.