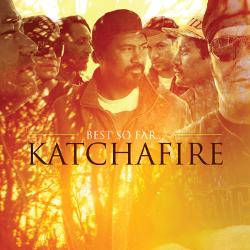 New Zealand's Katchafire started in the late 90's as a Bob Marley tribute band and have since grown into one of New Zealand's and the South Pacific's most popular groups with a number of local hit songs.
For their greatest hits collection 'Best So Far', the band has selected 16 tracks featuring breakthrough hits from their 2003 debut 'Revival' – including Get Away, Who You With and Giddy Up, the most sold single in New Zealand in 2003. These three tracks all landed in the Top 10 of New Zealand's Top 40 Singles Chart.
The set also highlights tunes from albums such as 'Slow Burning', 'Say What You're Thinking' and 'On the Road Again'.
'Best so Far' is already available on digital platforms and on CD.